Exposition collective à la galerie Galženica du 15 septembre au 19 octobre 2010, Velika Gorica, Croatie.
IP Monochrome, site Web, 2006.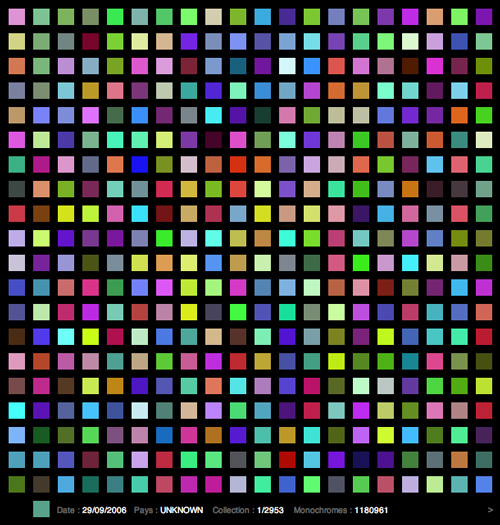 http://www.galerijagalzenica.info/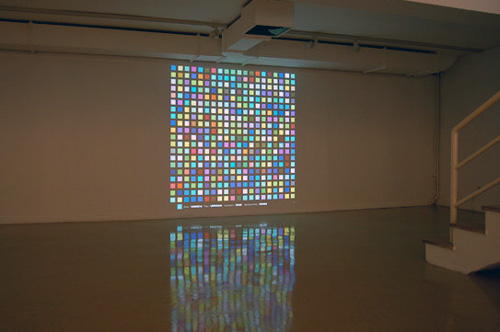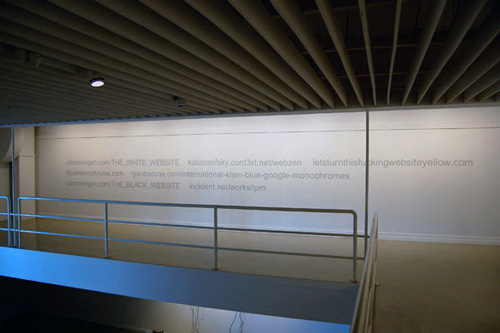 Group exhibition @ Galerija Galzenica, Velika Gorica/Croatia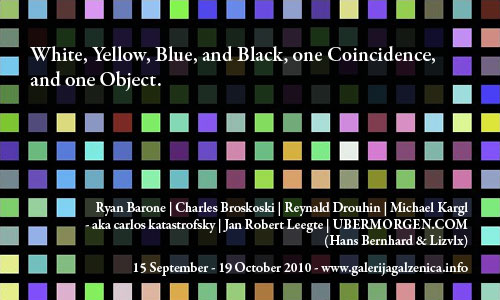 WHITE, YELLOW, BLUE, AND BLACK, ONE COINCIDENCE, AND ONE OBJECT.
Galerija Galzenica, Velika Gorica/Croatia | 15 September 2010, 7 pm (Opening)
Featuring works by: Ryan Barone, Charles Broskoski, Reynald Drouhin, Michael Kargl – aka carlos katastrofsky, Jan Robert Leegte, UBERMORGEN.COM (Hans Bernhard & Lizvlx)
The claim for pictoral meaning still exists. Then even your Abstract Paintings should convey a content? / Yes. / They're not the negation of content, not simply the facticity of painting, not an ironic paraphrase of contemporary expressionism? / No. / Not a perversion of gestural abstraction? Not ironic? / Never! What sort of things are you asking?
—Gerhard Richter/Benjamin Buchloh
Value, structure, material and space as parameters of monochrome painting, colour as an articulation of itself, dissociated of any kind of interpretation, independent of context – autonomous? If monochromacity is considered as the most substantial form of abstract painting the long-lasting intellectual processes bound to it are still continued in the age of the digital image. Although the exhibition White, Yellow, Blue, and Black, One Coincidence, and one Object. applies monochromacity to Internet-based Art, it does not stick neither to the formal principles nor to the ideologies of the early artistic avant-garde. All shown artworks can be read as (art about) Abstract Art which unfolds its political moment not before the process of its reception.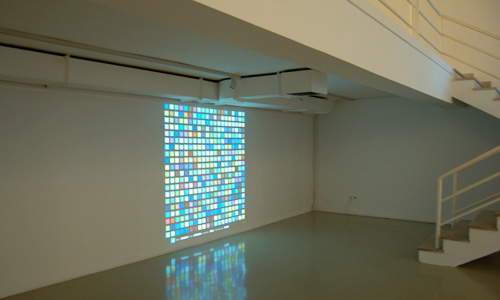 http://cont3xt.net/blog/?p=3429