2015, tirage lambda sur diasec avec chassis aluminium, 54 x 36 cm.
Série de 8 photographies en 5 ex. + 2 E/A
Chaque tirage représente un "paysage" sur lequel se dessine une forme géométrique renversée, parfois à la limite du visible. Cette permutation représente un monolithe isométrique venant troubler la lecture frontale de l'image et en donner une perspective étrange.
Les séries Message, Signe, Contact, s'inscrivent dans une recherche plus large de l'artiste sur cette forme monolithe. Elle apparaît ici de manière presque subliminale, comme pour jouer avec notre perception.
Le monolithe est la continuité de la forme minimaliste carrée (pixel) utilisée par l'artiste depuis le début de sa pratique. Il est la mise en volume de l'idée d'une présence sur internet (voir le projet IP Monochrome, 2006) et d'une donnée traçable. Il devient plus énigmatique, véhiculant, par la référence aux films de sciences fiction, l'idée d'un passage, d'une porte, d'un message à décoder ou du témoignage d'une présence invisible.
Images empruntées au top 100 de Hubble Space Telescope / Original image by ESA/Hubble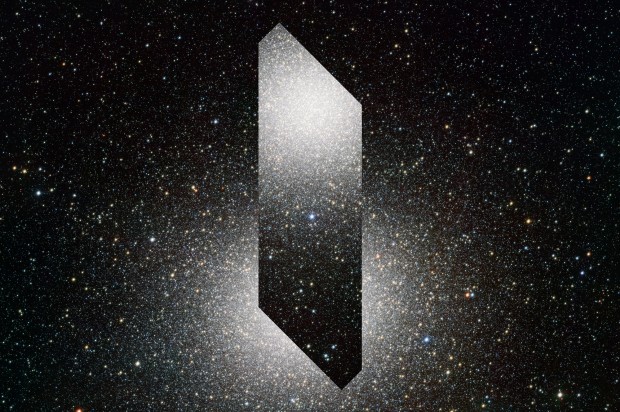 L'image de VST de l'amas globulaire géant d'Omega Centauri
Credit: ESO/INAF-VST/OmegaCAM. Acknowledgement: A. Grado, L. Limatola/INAF-Capodimonte Observatory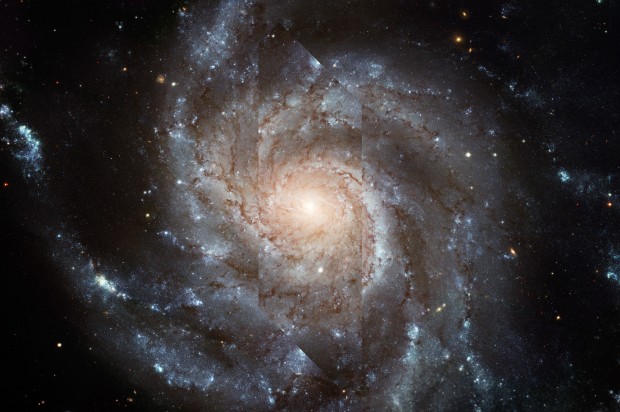 Largest ever galaxy portrait – stunning HD image of Pinwheel Galaxy
Credit: Image: European Space Agency & NASA


The magnificent starburst galaxy Messier 82
Credit: NASA, ESA and the Hubble Heritage Team STScI/AURA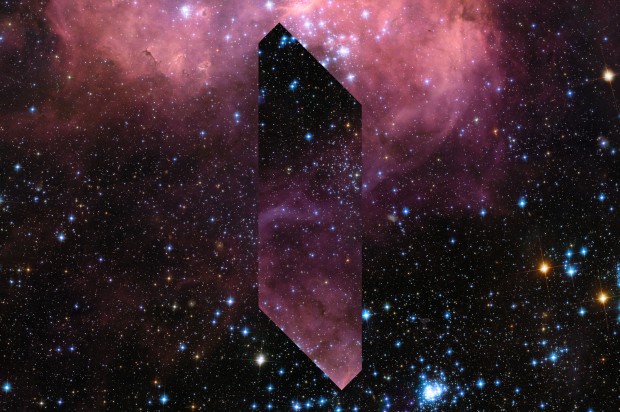 Hubble view of the huge star formation region N11 in the Large Magellanic Cloud
Credit: NASA, ESA and Jesús Maíz Apellániz (Instituto de Astrofísica de Andalucía, Spain)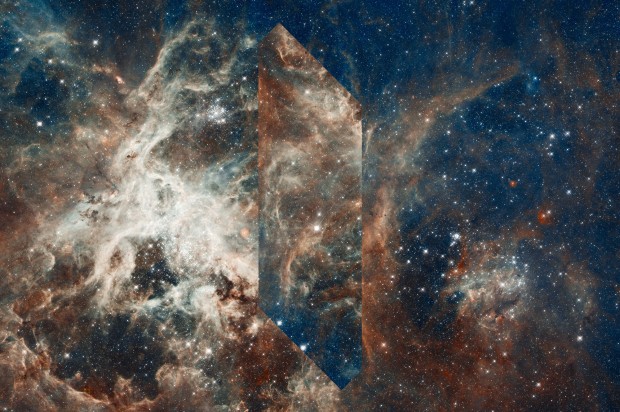 Hubble's panoramic view of a star-forming region
Credit: NASA, ESA, ESO, D. Lennon and E. Sabbi (ESA/STScI), J. Anderson, S. E. de Mink, R. van der Marel, T. Sohn, and N. Walborn (STScI), N. Bastian (Excellence Cluster, Munich), L. Bedin (INAF, Padua), E. Bressert (ESO), P. Crowther (Sheffield), A. de Koter (Amsterdam), C. Evans (UKATC/STFC, Edinburgh), A. Herrero (IAC, Tenerife), N. Langer (AifA, Bonn), I. Platais (JHU) and H. Sana (Amsterdam)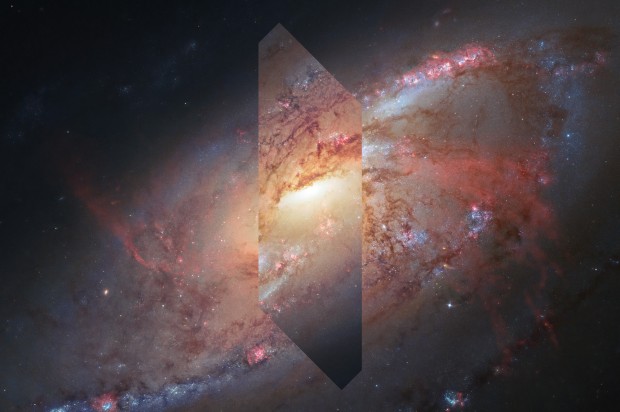 Hubble view of M 106
Credit: NASA, ESA, the Hubble Heritage Team (STScI/AURA), and R. Gendler (for the Hubble Heritage Team).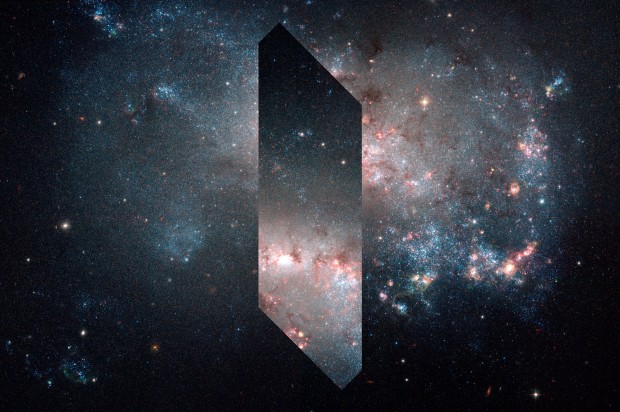 Stellar fireworks are ablaze in galaxy NGC 4449
Credit: NASA, ESA, A. Aloisi (STScI/ESA), and The Hubble Heritage (STScI/AURA)-ESA/Hubble Collaboration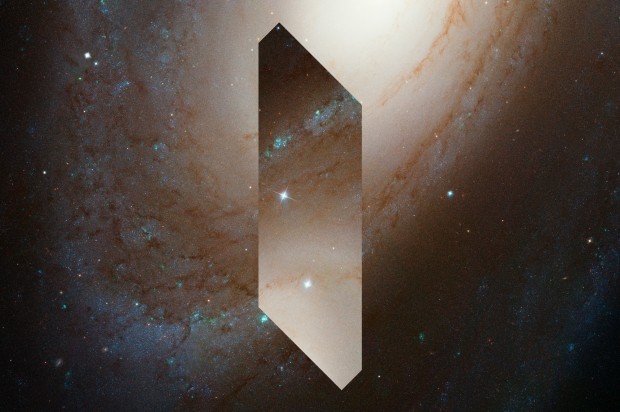 Spiral galaxy M81
Credit: NASA, ESA, A. Zezas (CfA), and A. Filippenko (UC Berkeley)