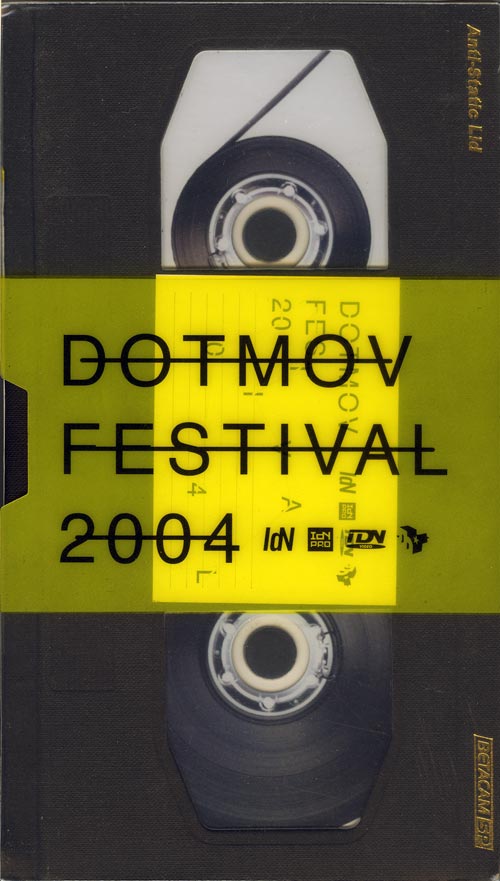 Re-mix selected in Dotmov festival
The dot that makes you move
32 motion clips in 2 DVD | 192 page booklet | Authentic Digital BETA Tape replica
Purchase available at idnproshop.
Length is never in itself a measure of quality, Exciting things can come in small packages – as demonstrated by some of the world's greatest short movies. Now you can re-live the DOTMOV festival with this publication; our record of and tribute to the outstanding festival curated by Shift Japan, one of the most influential designers' web portals today. It features 35 of the 36 works shown in two exclusive DVDs, together with a book crammed with fascinating information about and by their creators. Stage your very own world-class short-movie festival – with DOTMOV.